Hubpages: Still A Great Place for Online Writers to Establish Their Voice
If you're a new online writer and you're looking for a great platform to establish your writing "voice" then allow me to suggest the Hubpages.com website as a starting place.  This is one of the very first places that I began writing for many years ago, before I became a self-published author.  At the time, writing articles for different online platforms was becoming the perfect side income for dedicated and aspiring writers like myself.  If you happen to be an aspiring author or online writer, when you read this, you may ask yourself the following questions:
Why should I write for Hubpages?
How does Hubpages work?
Does Hubpages pay money to write?
How much money does Hubpages pay?
Although these and other questions are valid, if you're a new writer and this is your main purpose for wanting to write for the site, then Hubpages may not be the site for you (at least not right now).  This is my PERSONAL OPINION, but I have a good reason for making it.
If you keep reading, you'll begin to see and understand why the question of "how much money does Hubpages pay" is directly related to you and your writing.  It's not just your writing output, but the quality of your writing, as well as other related issues.  You will need to learn the ropes of how to be successful on the site and fortunately, there are people who are willing to help.  Read on and see how.
Primary Reason
What, in my opinion, is the primary reason new and aspiring online writers should start publishing at Hubpages?  Well first, let me state that this article is not to explain how to write on Hubpages, or answer questions like how does Hubpages work.  The website does a thorough job of explaining that when you visit and go to the sign up page to join.   You'll discover that there are a number of different ways to earn money on Hubpages.  But you should know in advance that they are NOT a writing platform that makes upfront payments (similar to iWriter for example).  In fact, if you notice the "FYI" statement in gray writing just below this section, you'll see that one of the ways to earn at Hubpages is by referring new writers to sign up.
What then is the primary reason to try cutting your teeth as a writer on the Hubpages platform?  So that you get a chance to discover what your voice actually is, and you begin to establish your own brand, in harmony with what your voice has to say.  Believe me, whatever type of writer you aspire to be in the future, you will still need to have a distinct voice and a recognizable brand.  Just think how glad you'll be that you began defining who you are as a writer now, instead of five or ten years from now.  But why do it at Hubpages?  Because Hubpages is where you can count on getting feedback from readers, as well as other writers of various skill sets.
FYI:  Hubpages related links may contain affiliate urls that I earn and benefit from.
Writing Feedback
Feedback is the lifeblood of a writer and not getting any can often lead to a potentially good writer falling by the wayside.  Feedback comes in all forms, not just from sharing comments on articles, in forums, and social media. In the case of authors, it typically comes in the form of book reviews, not to mention book sales.  Writers need this crucial feedback in order to improve on what we write, and more importantly, to continue writing.  It is crucial to have some kind of sounding board and there is no debating the value of getting verbal feedback about your writing.
As crazy as it may sound, getting verbal feedback can be even more uplifting than making money.  From personal experience, I know exactly how it feels to  be an author with more than one published novel, yet still remain unknown.  Like many struggling authors, I still have trouble obtaining book reviews.  Fortunately, my lack of book reviews in no way reflect my actual book sales.  But though my earnings continue to trickle in (and sometimes at a nice pace), I still long to hear what people think – good, bad, or ugly.  Of course I'm thrilled to have readers continue buying my titles.  Just knowing that someone is reading your work is a good feeling, but hearing how they feel about it can be an even better one.  Even negative reviews and comments can provide the kind of information that will allow us to improve in the future.  That is one of the biggest benefits of getting some kind of writing feedback.
NOTE:  I'm a VERIFIED AMAZON REVIEWER and I believe in providing honest and genuine reviews on books and other products.  I'm hoping to generate good karma and gain more reviews for my own titles.  If you need a review – Email your request.
Helpful Hubbers
More than anyone, new writers need and benefit from writing feedback.  At Hubpages, you can find helpful Hubbers like Bill Holland and others.  Bill's The Writer's Mailbag is one hub series you will definitely want to follow.  One look at his profile and you can see the kind of quality writers you will be in the company of when you join.  Of course, not everyone has the same writing pedigree as this longtime Hubber, but that's what makes the site so great.  New and aspiring writers and authors will all fit right in!  You'll be sure to get the help you need on how to write great hub articles and start developing your own voice and brand for the future.
That means concentrating on getting it right, not on how much money you will or won't be earning.  This is not the place if you're strapped for cash, or you're looking to get rich quick by throwing up superficial content and a gazillion ads.  Don't allow yourself to get hung up on creating money-making hubs.  Instead, get to know the site.  Join and participate in the forums.  Follow the example of awesome Hubbers like Bill Holland and others.  That's what I plan to do.  I'll be following my own advice to stick around and make my voice known.  I'm glad I recently discovered that Hubpages is still a great place for online writers and existing or aspiring authors.
FYI:  Hubpages related links may contain affiliate urls that I earn and benefit from.
Be sure to check me out – under the username CharmMatters and read my first hub: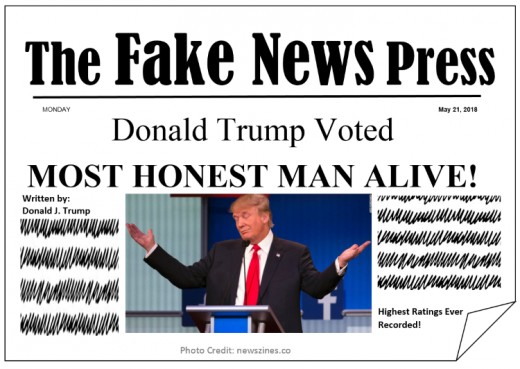 You can FOLLOW ME on Twitter @HubberCharm also