Submit a simple EMAIL REQUEST  and Indicate the Titles (up to 3 per submission)
FREE eBOOKS (PDF DOWNLOADABLE)
Assisted Living Choices (What You Should Know about Choosing an Assisted Living Community)
Many adult children find themselves faced with the task of making decisions about assisted living for their elderly parents. Sometimes without warning, this responsibility is thrust upon you, and hard choices must be made for the good of everyone concerned. (This guide cainformative guide provides everything in a step-by-step manner…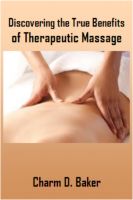 Discovering the True Benefits Of Therapeutic Massage
We live in a complex society where stress, injuries, accidents, and illnesses are all common. Any of these circumstances can make a therapeutic massage necessary. Massage therapy offers a number of different ways to help keep your body fit. This publication shows how.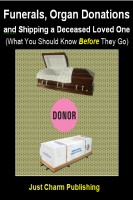 Funerals, Organ Donations and Shipping a Deceased Loved One (What You Should Know Before They Go)
Have you been thinking about whether or not to donate your organs when you die? What if someone you love dies and they're an organ donor? This publication provides some useful details about becoming an organ and tissue donor. But in addition to organ donor details, you will also find some extremely important facts that you should know in advance about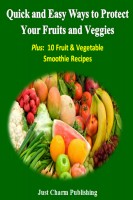 Quick and Easy Ways to Protect Your Fruits and Veggies
Most consumers don't give a second thought about how to use proper care in handling fruits and vegetables. We grab them, we pinch them, we squeeze them and we weigh them. While we're busy seeking for the tastiest produce, are we really getting the healthiest fruits and vegetables?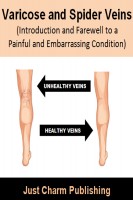 Varicose and Spider Veins (Introduction and Farewell to a Painful and Embarrassing Condition)
If you or someone you know is suffering from spider or varicose veins, know that you are not alone, and help is available. You can find relief from the enlarged and twisted veins that often cause a heavy or aching pain in your legs. This book discusses the unsightly looking varicose and spider veins and how you can get relief from the throbbing, burning, swelling, or cramping in your lower legs.
Save
Save
Save
Save
Save
Save